The "Drinks Cat" Drink Cart Cat
A downloadable background
YOU ARE a cat. You wear a large, overstuffed backpack full of every manner of ingredient, prep tool, and swizzle stick for the purpose of making satisfying hot drinks on-the-go. Small bells hang from it, too; the tell-tale jingle of your approach lets folks know to grab their coin purses and gather round.
Use this playbook if you want to cultivate small moments of wonder and comfort, if you want to travel far and wide to unfamiliar but welcoming hearths, or if you want to think up a lot of really incredible drinks.
This is a playbook written for the Troika! background jam. However, at the time of writing, I have not read Troika!; this playbook was written in an attempt to reverse-engineer the appearance of a normal background only by reading the playbooks submitted by other people who have also not read any Troika! source material. These are The Beargirl (Natalie Libre), Owl Detective (Caro Asercion), and YOU ARE A VERY TINY FISH WITH A BIG-ASS FISHING POLE THAT TURNS INTO A LASER SWORD (Riverhouse Games).
The "Drinks Cat" Drink Cart Cat background is an independent production by Gray Darling and is not affiliated with the Melsonian Arts Council.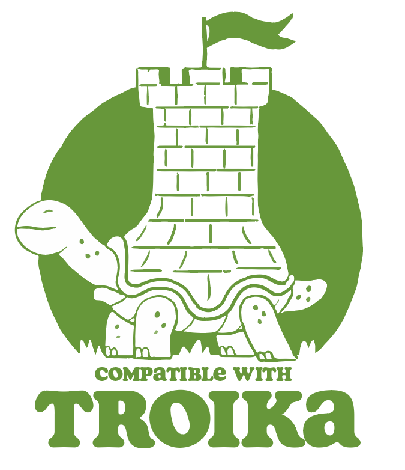 The cover photo of a cat in some grass is by cdd20 on Pixabay and all use and modification is in accordance with Pixabay's license.
Purchase
In order to download this background you must purchase it at or above the minimum price of $5 USD. You will get access to the following files: